Welcome
Hi Vampire Overlord of Ooo, welcome to the Adventure Time Wiki! You're receiving this automated message because you made your first contribution to this wiki. Someone will probably see your edit to the User blog:RockergalMLA/High School Time! page shortly.
Please take a look at our rules and manual of style to learn about how to correctly create and edit pages on our wiki.
Leave a message on my talk page if I can help with anything! Flambo the Epic Epic(; (talk) 10:19, October 14, 2013 (UTC)
Hi Veeko!
Welcome back, buddy! But like if this isnt VKO, just ignore me while I go die of embarrassment.

I Dont Even
10:57, October 14, 2013 (UTC)
Block
GIMME YOUR SOUL!!

You have been blocked for infinite. The reason for the block is: Ban evasion.

We told you. Multiple times. Well, now you have been banned. You can continue editing after the block is lifted, but another vandalism offense after this will likely result in a permanent ban. Please read and follow the rules.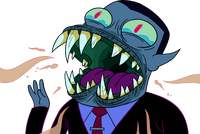 Evidence: http://i.snag.gy/SIvwH.jpg as well as your contributions and username. --Yuzura☆炎のマスター 23:26, October 14, 2013 (UTC)
lel
is this Veeko.
if u r then imma callin u Voo.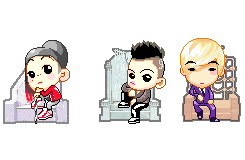 FANTASTIC BABY!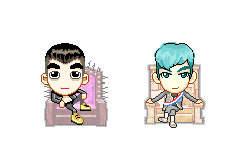 ] 16:10, November 5, 2013 (UTC)
Chat Ban
You are hereby banished from chat!
You have been banned from chat for 3 days. The reason for the ban is: swearing, backtalking to mods.


Please read and follow the Code of Conduct, a set of rules that everyone is expected to follow when using the chat feature. Behavior that violates this code will not be tolerated. Thank you, and please refrain from this sort of behavior in the future. Another offense will likely result in a longer ban.