So, I was doing tons of digging around, ya know, finding connections with IK and Marce, and it's kinda crazy how much you can find.
(Like Simons basketball Jersey, that matches with Marceline's basketball Hoop [something lost in time it seems])
Anyways, so I was roaming around the many sites that list information and I came across some information, and instead of me having to do the digging someone else did it for me. See, I'm from California, but when I saw an image i recognized a few things, and googled it, but I noticed someone else did more digging, get a laod of this! I found an article for the information on bring from L.A. Scroll to bottom for information on Russia.
"We were looking at pictures of the latest episode, "I Remember You." Saw this.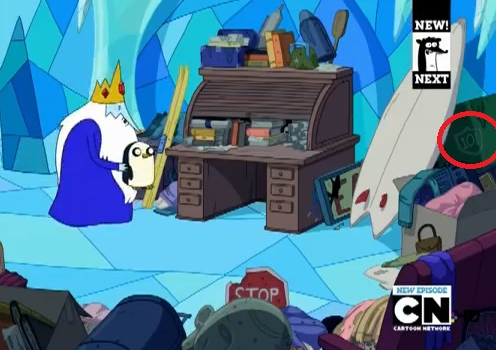 Route 101 sign. So we were like, hay. We should look up route 101.
So we do. Then we see this.
Somethin' somethin' "Museum of History." So we kind of type in Museum of History, California, and one pops up in Los Angeles. Which is near route 101?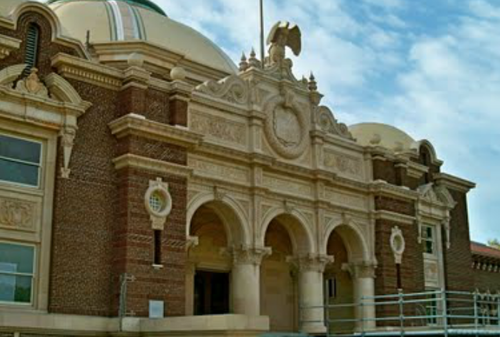 This museum? We note the arched entrance, similar to the arched entrance in the Simon's newspaper clippin", the pillars, the eagle on the gate in the clipping and the eagle statue on the building. We're like. Wow we're actually sitting here doing this. We're stupid. So then we were like, hey. What if Simon was involved with a nearby university in some way? Maybe a Professor or something or other so we noticed The Southern University of California a little ways away from this museum. Point A being the university. The arrow pointing to said museum.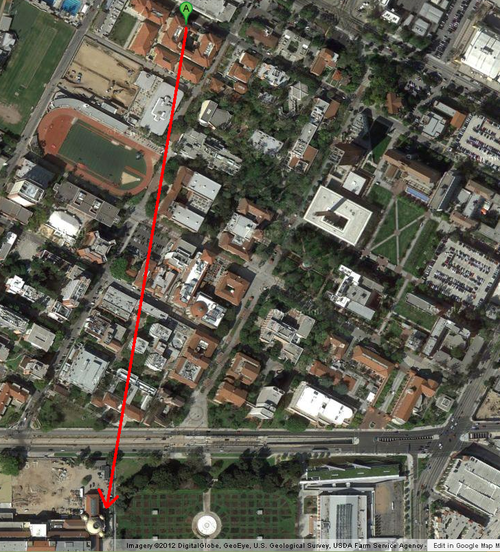 Looked around at nearby buildings that could be residential buildings or like dorms or stuff. Saw this on the schoolgrounds.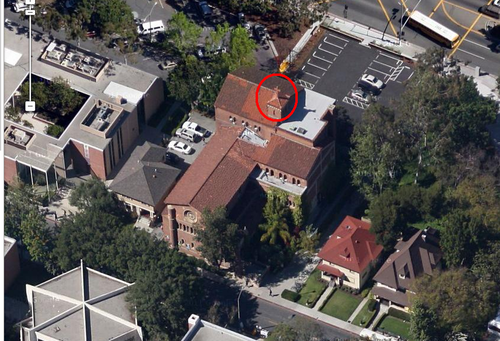 and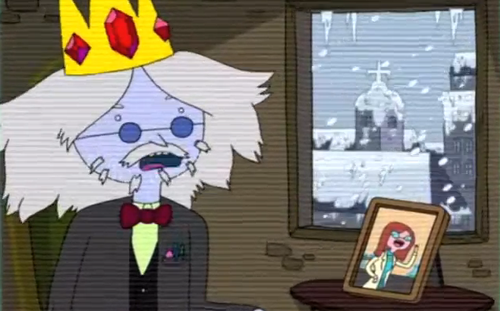 OR!
He's from russia! Here is some additional information, based on the article (translated from Mr. Muto on formspring)
Not only is his last name Russian based, there's also supported information seen below.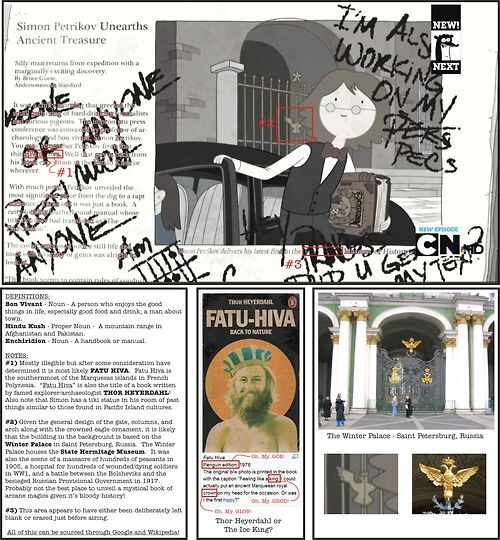 After doing some digging via a comment below, I noticed that indeed in the Princess Monster Wife episode, you can clearly see the Matryoshka dolls in easy view, and you can see how they are supposed to be stacked.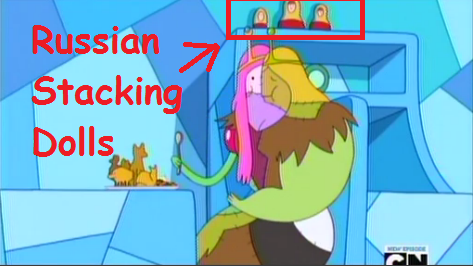 So as you all can see, Ob-V there's more information we all just need to dig to see! I leave you to ponder!
~Kat
Community content is available under
CC-BY-SA
unless otherwise noted.