About Me:
Hi, you can call me True Sephiroth, Sephiroth or TS for short. On this wiki, I make various edits focusing on grammar, spelling, punctuation and images.
My specialty is works on images and making them better as much as possible.
As I traverse the site, I find images that need a larger quality, better size or simply some cleaning up.
If you find a page that needs a better image please let me know on my talk page. I'll get on it right away.
Additionally, if you want any custom images, or specializations do let me know and I would be glad to help. I can do virtually any format and can even do editing to animated .gifs. Just head over to my talk page to make a request.
One thing to note... the the people at Frederator are awesome! So glad they fullfilled my request and even used my name in the post too!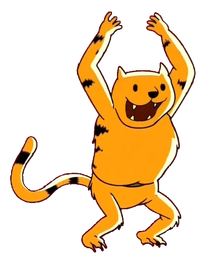 True Sephiroth

02:53, July 12, 2012 (UTC)
Community content is available under
CC-BY-SA
unless otherwise noted.