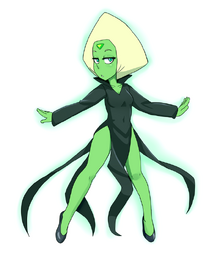 Hi! I'm Geo, the Mizukage of this page! I enjoy all sorts of shows, games, books, movies, and more! Steven Universe is my current favorite show, but I have plenty of fandoms I love! Undertale, Harry Potter, Star Wars, Naruto, plenty of animes, and so on! I'll ad more info later.
Note: My Favorites aren't in any particular order.
My Favorite Characters in Adventure Time
My Favorite Gems
Gemsonas Inside My Head
Community content is available under
CC-BY-SA
unless otherwise noted.