MichaelFinn
300px

Name
MichaelFinn
Gender
Male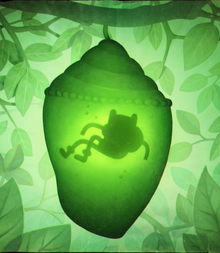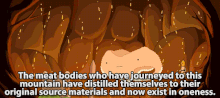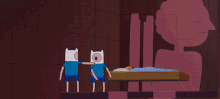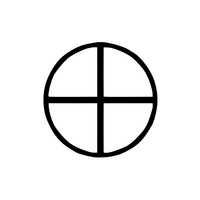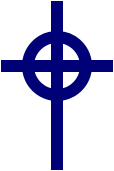 My favorite Seasons of Adventure Time is Seasons 4, 5, 6, 7, and beyond! These seasons are the best seasons of all time because it has Mystical things and very amazing scenes in it! I totally recommend these seasons! Make sure to check out my favorite episodes from my favorite Writers and Storyboard Artists.
One of the huge reasons why I love Adventure Time is because of the Philosophy that's in the show about Mystical and Spirituality things that's throughout the newer seasons. Here's a video contemplation about some of the most powerful philosophy in Adventure Time: https://www.youtube.com/watch?v=CtLK6YkZIBQ
What I also love about Adventure Time is that they also put in a lot of symbolism that's mystical and part of religion which I really like too. You can see some of the symbolism that's on my page.
Favorite Character
FINN!!!
Favorite Episodes (☀☀ Super Personal Favorite)(☀ Personal Favorite)
Favorite Episodes by Jesse Moynihan/Sam Alden/Ako Castuera
☀The Wild Hunt (Written by Sam Alden)
☀Whispers (Storyboarded by Sam Alden)
☀Abstract (Story by Jesse Moynihan)
☀Min & Marty (Storyboarded by Sam Alden)
Normal Man (Written, Storyboarded and Story by Jesse Moynihan & Sam Alden)
☀☀I Am a Sword (Written and Storyboarded by Jesse Moynihan & Sam Alden)
Crossover (Written and Storyboarded by Jesse Moynihan & Sam Alden)
☀☀ The Comet (Written by Jesse Moynihan)
☀☀The Mountain (Written, Storyboarded, and Story by Jesse Moynihan & Sam Alden)
☀Is That You? (Written and Storyboarded by Jesse Moynihan)
☀Astral Plane (Written and Story by Jesse Moynihan)
☀Breezy (Written by Jesse Moynihan)
Billy's Bucket List (Written & Storyboarded by Ako Castuera & Jesse Moynihan)
Betty (Written, Storyboarded, and Story by Ako Castuera & Jesse Moynihan)
☀☀The Vault (Written, Storyboarded, and Story by Jesse Moynihan & Ako Castuera)
All The Little People (Written and Storyboarded by Ako Castuera & Jesse Moynihan)
Finn the Human (episode) (Written by Jesse Moynihan & Storyboarded by Tom Herpich)
Sons of Mars (Written, storyboarded, and Story by Ako Castuera & Jesse Moynihan)
Favorite Episodes by Tom Herpich
☀The More You Moe, The Moe You Know (Part 1)
☀The More You Moe, The Moe You Know (Part 2)
☀Lemonhope (Part 1)
☀Lemonhope (Part 2)
Other Favorite Episodes (☀ Personal Favorite)
Favorite TV Shows