A Little About Myself
Master Muffn'
"FEAR THE MIGHT OF MY MUSTARDY WRATH!!!!
Name
Master Muffn'
Gender
Male
Age
13
Species
Awesome
Occupation
Playing Video Games
Relatives
My Relatives
Introduced in
A Long Time Ago In a Galaxy Far Far Away...
Latest appearance
Now
Voiced by
Dominic
Likes: pizza, me, my friends, mario games with me in 'em, trolling people who no like my games and that annoy me, sleeping when I'm tired, Adventure Time, Cartoon Planet (ever heard of it?), Pokemon video games, and pizza:
Dislikes: Disney Channel, DC Nation, Pokemon TCG, annoyances, my enemies, and sleeping when I'm not tired
I'd very much appreciate it if anyone decides to PM me during chat.
If you do, you can get put on my friends list.
FRIENDS:
Aurastorm1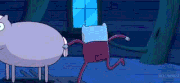 Community content is available under
CC-BY-SA
unless otherwise noted.