HayaMika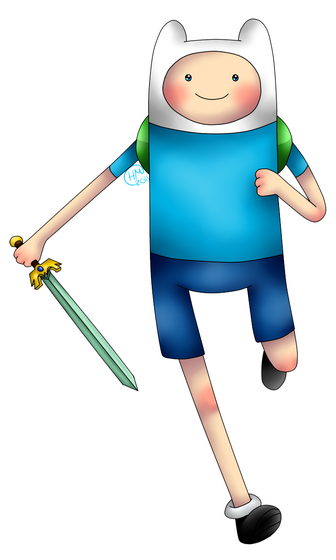 HayaMika is a crazy 15 year old teenage girl whom loves many shows, such as Adventure Time, Invader Zim, Regular Show and Hetalia.
Her love of Art and Drawing
She is an artist. She draws mostly in the cartoon and anime styles and loves to draw fan art. She has her own characters that she loves to draw, too. The drawing off to the side of Finn and the ones down below are both examples of her work. Her other work is also on Deviant Art.
Love of Cartoons
She has not been a fan of cartoons all her life. At times, she didn't even like to draw cartoons. She has just recently started really getting into cartoons. Most of the time, she drew in the Anime style.
Love of Anime
She has loved Anime almost all of her life. She may like drawing cartoons now, but she will forever draw and adore anime.
Her Fandoms
Adventure Time
She has just recently fell in love with Adventure Time. It being her newest fandom on her list, she has been stalking the internet to find out more about the characters and show. She watched every episode aired before she started liking the show in one day. Her favorite character in the show is Finn, and following closely behind is Princess Bubblegum and Jake.
Regular Show
Also new to the fandom, she also spends a lot of her time watching and learning more about Regular show. She likes to watch it whenever she can. Online, On Demand, On Cartoon Network, whenever. Her favorite character is Mordecai, and following closely behind is Rigby.
Invader Zim
Invader Zim is a new fandom, but not as new as Adventure Time and Regular Show. She loves the show with a passion and is even making a workable backpack version of Zim's PAK. She watched every episode in about two days, not getting enough time to watch it all due to the fact she has become a fan of it right after the start of the 2011 summer and she was busy with things. He favorite character is Zim, with Dib following right behind.
Hetalia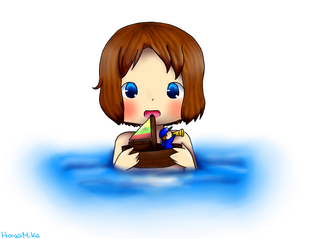 Hetalia is a show she has been a fan of for 2 years. She fell in love in 2009 and has never let it go. This show
is drawn and shown in the Anime art style, unlike the other shows she watches which are in the Cartoon art style.
Hetalia is possibly going to be the one fandom she will never grow out of, no matter what others say. Even though the series has come to an end, she will forever love the show and will forever draw the characters and read fan fictions that have to do with the show.
For More Information
She keeps most of her art and information on Deviant Art. She does not post personal info such as where she lives or what her real name is. So please do not ask for it.
(Other links to come.... maybe....)
Art Gallery
Community content is available under
CC-BY-SA
unless otherwise noted.