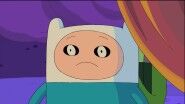 This is your user page. Please edit this page to tell the community about yourself!
A warm welcome to whoever's reading this.
Hello. You obviously want to know more about me. I will now give you information on I.
1. I am a Grammar Nazi.
2. I will fight for my rights.
3. I am a troll.
4. I think that Fionna and Cake meeting Finn and Jake is the worst idea ever.
5. If you want to tell me something, send me a message.
---
That's all. Please go away now.
About Me
1- I am male.
2- I can troll you to death.
3- Dont talk lik dis n frnt of meh.
4- I am intelligent, unlike some of my trollish messages might have suggested.
5- I want to murder you in your bed. :P
About My Adventure Time Fandom
1- I think Marceline is the best AT character.
2- The best episode is Henchman.
3- I currently own an AT t-shirt. Nothing else.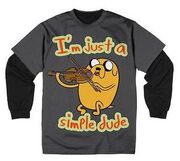 4- I will personally run you over with a train if you insult Adventure Time.
List of Top Five Favorite Episodes and Top Five Least Favorite Episodes
I'll add the reasons in January or something.
BEST EPISODES
1. Henchman
2. Evicted!
3. Dungeon
5. Another Way
HONORABLE MENTION(S)
Wizard, Rainy Day Daydream, Dad's Dungeon, It Came from the Nightosphere
WORST EPISODES
1. Slow Love
2. His Hero
3. Storytelling
4. Go With Me
DISHONORABLE MENTION(S)
Gut Grinder, Blood Under the Skin, Crystals Have Power, Her Parents, Ghost Princess
A Message To My Haters
If you are reading this, then you are probably a hater of I. If the previous message is true to you, I'm gonna tell you something.
LET THE INSULTS COME! THEY BOUNCE OFF OF ME LIKE...some sort of bouncy thing boobs?
More Things I Like Besides Adventure Time
WEBSITES I'M ON
----------------------------
Youtube - JoyfulFireball
Total Jerkface - AwesomeManWithBeard
Facebook
Kongregate - MIF10
FAVORITE SHOWS
---
1. Adventure Time (of course)
2. Invader ZIM
3. Regular Show
4. The Simpsons (old)
5. Spongebob Squarepants (old)
6. MAD
7. The Amanda Show
8. Spongebob Squarepants (new)
9.
10. [None]
Will add more soon.