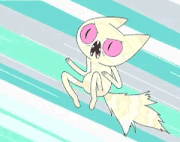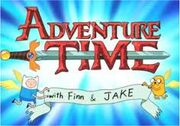 This is your user page. Please edit this page to tell the community about yourself!
About Me
I love Adventure Time
I like Little Pony Frienship is Magic
I like Regular Show
I love Soul Eater
 I love anime made by Gainax

I love the game series Fire Emblem
I love the Kingdom Hearts series
I love the game series Final Fantasy
I love Gum, and Lafey Taffys
I really support the relationship of Finn and Flame Princess :)
My favorite element is fire
I read and watch The Walking Dead T.V show and Comic Book series
I love reading the My Little Pony Friendship is Magic comic book series
I dislike the My Little Pony Generation 4 movie Equestria Girls!
Favorite Adventure Time Characters
Flame Princess
Marceline
Lumpy Space Princess
Jake
Ice King
Gunter
Beemo
Princess Bubblegum
Lady Rainicorn
Lord of Evil "Hunson Abadeer"
Favorite Adventure Time Gender-Bent Characters
Marshall Lee
Cake
Fionna
Prince Gumball
Lord Monicromicorn
Ice Queen
Beemo (I know Beemo has no gender but I don't care)
Tree Trunks (Whatever her male version name is)
Favorite Adventure Time Episodes
Trouble In Lumpy Space&Burning Low
Evicted
Fionna&Cake&What Was Missing
Marceline's Closet
Guardians of the Sunshine
Blood Under the Skin
Henchmen
Jake vs. Me-Mow
Least Favorite Adventure Time Episodes
Go With Me
Too Young
Apple Thief
In Your Footsteps
Storytelling&Up a Tree
My Top 5 Favorite Princesses
Lumpy Space Princess
Wildberry Princess
Water Princess
My Top 5 overrated Adventure Time Episodes
Fionna&Cake
Burning Low
Incendium
Too Young
2nd Fionna&Cake
Community content is available under
CC-BY-SA
unless otherwise noted.