Wiki Targeted (Entertainment)
Play Sound
"No Wonder I" is a song by LAKE that BMO plays in "Shh!" It is BMO's favorite song, and is supposed to be the music for BMO's dance party with Bikini Babes.
LAKE is a band based in Olympia, Washington that includes Ashley Eriksson, the singer of the Adventure Time Ending Theme. "No Wonder I" is a track from their album Circular Doorway and was made available on their Bandcamp site on the day the episode aired.
For the scene in which the bikini babes attack Finn and Jake, composer Tim Kiefer remixed the song as "No Wonder I <3 Chicago", a sped up version that references juke and footwork (styles of music that originate in Chicago, IL).
Lyrics
No wonder I feel a thousand petals
I'm walkin' by cherry blossoms in the sky
Feels exciting to be living
No wonder I feel so tired of talkin'
There's so much to take in today
I'm humming like washing machines through the window
And feeling glad that I saw you in your favorite jeans
Feels so friendly when you say hello
No wonder I want to wrap you up and take you home
I'm looking forward to the chance to meet again
But then again it all depends
Suddenly I'm not so sure
That intentions can be pure
If I could just throw all my doubts into the wind
I think that they'd come back again
Every cloud has a silver lining
Every cloud has a silver lining
Every cloud has a silver lining
Every cloud has a silver lining
Videos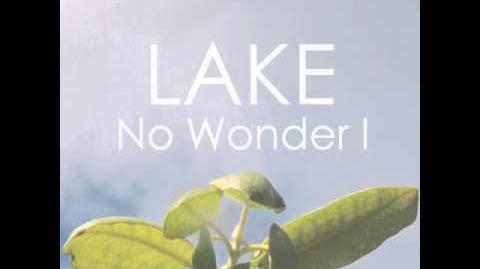 External links
Community content is available under
CC-BY-SA
unless otherwise noted.