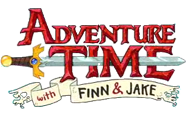 Wikia's forums are a place for the community to discuss subjects with other members. Remember
sign your post with four tildes: ~~~~

Click here to edit page
5/20/19 Update:
We have decided that we will conform the wiki's season/episode designations to the official DVDs'. Read more here: https://adventuretime.fandom.com/wiki/Thread:312365
---
Original post:
As a lot of you are aware, the Adventure Time wiki currently uses the writers' original season/episode designations instead of Cartoon Network's. This means that instead of calling "Broke His Crown" S8E01, we call it S7E27, and instead of calling "Two Swords" S8E14, we call it S8E01, etc. all the way down to the finale (S10E13 vs S9E13).
This forum is to explore the possibility of changing the wiki's season and episode numbering, in whole or in part, to conform with Cartoon Network's season designations. —Bellamybug (talk) 00:09, April 27, 2019 (UTC)
Comments
Yeah, and it doesn't help matters that we have an official comic named "Adventure Time Season 11," for example. —Rya

N

ayR (wall • contribs)

05:19:30, 28 Apr 2019 (UTC)

In addition to change some statements about those later episodes, I also notice a "problem" in MediaWiki:Wiki-navigation. I'm always annoyed that, under the subcategory "Episodes", the link of seasons leads me to the category of those episode instead of the List of episodes, but in this way, it probably doesn't help me to look up episodes from it, because the category lists them by either popularity or alphabetical order, not episode-wise. So I think, other than updating the list of episodes, the navigation may need a change too - I suggest we can just let the link to go to that section of the list, not category. - Oganesson (talk) 08:19, April 28, 2019 (UTC)

I tend to agree with that. I'm not sure why we originally used the categories but the list is now complete so we can just link straight to the sections like this: Season 4. I've also been wondering about linking to the seasons that way on the episode pages using the EpisodeHeader template. More navigation links are never really a bad thing as long as nothing is too redundant. I've done something similar on my other wiki, where we just create a set of redirects that link to the sections in the list with the name of the link being "first season, "fourth season," etc. So we redirect "Fourth season" to "List of episodes#Season 4: 2012". —Rya

N

ayR (wall • contribs)

20:01:08, 28 Apr 2019 (UTC)

As far as the numbering system goes, at this point, it might be pertinent to just go with the format they use on the DVDs. That seems like the most "official" source at this point, vs the airdates which didn't always make sense with anything related to the show because of CN's premier schedule, I think. —Rya

N

ayR (wall • contribs)

20:21:55, 28 Apr 2019 (UTC)

I tend to agree with ordering them by DVD release. That seems the most "official" way at this point. Renaming those title card images, I think will be time-consuming but if we are planning on renaming most of the screenshots and etc anyways, I don't think it would be much of an issue just time-consuming. Ordering the episodes by DVD release will also clear up a lot of confusion and if anyone has questions than we can just link the DVD relese page (possibly along with this forum page as well), insted of explning the whole ordel with CN's numbering vs. the crews.--Bmoisawsome (talk) 20:20, May 10, 2019 (UTC)
Community content is available under
CC-BY-SA
unless otherwise noted.