Welcome to the Sand Kingdom!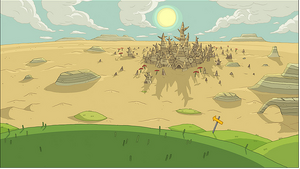 This place works as the wiki's public "sandbox" page, which allows you, the new editor, to carry out experiments. Please feel free to try your skills at formatting here. If you want to learn more about how to edit a wiki, please read
the edit help page
or other
help pages
.
To edit,
click here
or
"edit"
at the top of the page, make your changes in the dialog box, and click the
"Save page"
button when you are finished. Please refrain from adding material that is any way offensive, that is copyrighted, or that is at all libelous.
----
Content added here will not stay permanently; this page is cleared regularly. Click here to reset the sandbox yourself, then click "Save Page" or "Publish" (an optional edit summary, such as 'reset' or 'clear' could be included as well.)


Sand Kingdom Experiment Area
Hello new follower! This is a test.
Random Character
Random character is a character that is random. Testing... Testing
Origin
Here!
Hello
just testing a template